Here are some maps of the area that go back quite some time...

USGS map of the area 1984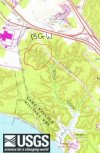 USGS map circa 1974

USGS map 1965 (note pipeline)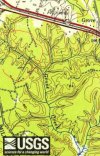 Map from 1950 that shows many different private roads when the area was a military reserve called Camp Wallace (one of the back roads is still named Camp Wallace)

Map of the area 1862

Map circa 1850 shows "Barwell's Mill" on the bank of Rhine River and a church near the park. Interestingly, it also shows estates labeled "Whitiker" seemingly between the France and England parking lots. Could this be connected to the graves?...
Food for thought.
Last edited: