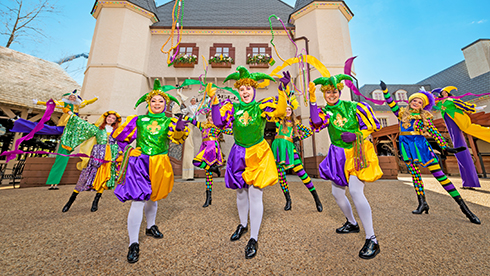 Let the good times roll at Busch Gardens Mardi Gras! Celebrate with jazzy live music, classic Cajun favorites and Carnaval Imaginique.
buschgardens.com
This looks like an improvement over Winter Weekends. More live entertainment including a cirque show in Globe. Specialty food.
Sky ride is still running as well as same coasters. IMO train should run in the winter. It's a slow moving all weather ride. They also need to do something with Eire for these events. But this is the right direction.